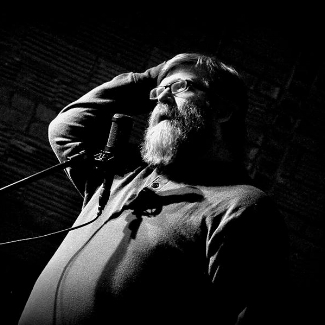 Karl has spent his life moving from one Great Lakes state to another, pursuing God, community and good art. He is married to his college love, Jessie, and has two wonderful children, Max and Amos. Karl has been mixing sound for Speak Easy since it began at Wild Goose. Speak Easy has been his home for learning to tell stories. Karl loves making a mountain out of a mole hill, and mashing little memories into a theme. He also likes Surf Rock and Sushi. (Image credit: Mike Furman)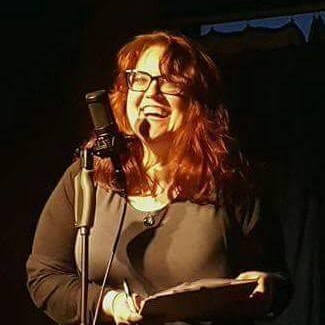 I have always loved storytellers. I love the moment a story unfurls like a sail, the way the audience leans in, the music of clapping and laughter, the way people look when they've been triumphant and walk off stage into a room that loves them. It is a great honor to make a room laugh. It's a gift to behold the alchemy of stranger to friend. It's kind of refreshing to be so unapologetically dorky and excited about it.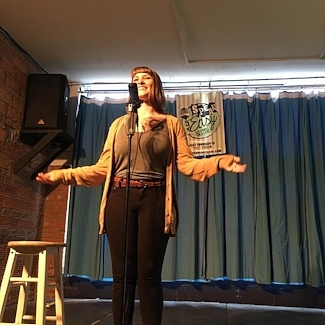 Amy started as an intern for Wild Goose Creative in September 2016 and was assigned to assist with Speak Easy's sound and podcast editing. Her love for this event grew fast and when her internship ended at WGC she stayed true and faithful to Speak Easy. She appreciates how this event opens hearts and minds while bringing a community together. When she's not admiring the storytellers she's pursuing music by singing opera and composing. (Image credit: Emily Webb)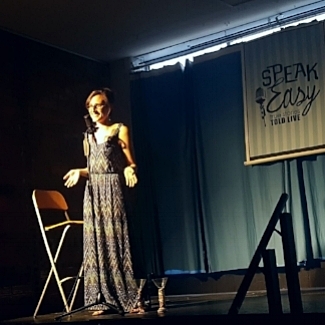 Meag is a moderately impulsive travel addict that always manages to find her way back to Columbus in one way or another. Her story inspirations usually come from poorly-executed travel adventures, accidentally inappropriate attempts at language learning and an unwaveringly demonstrative approach to life. Also, cats. She has been a part of Speak Easy since 2013 and considered it her second home the minute she first stepped on the stage. (Image Credit: Andy Woodmansee)
Nathan Edwards, Volunteer
Nathan "Nifty Nathan" Edwards is an Ohio native who calls Columbus his hometown. He's an IT professional, marathon runner, color pencil sketcher, healthy eater, homeowner, yoga practitioner and storyteller. His storytelling career began at Speak Easy in late 2016 and he describes his stories as unpredictable, humorous and inspirational. Often, he'll bring his prop bag, McGuffin McDuffel, onstage to share an artifact relating to his story. Nathan provides rockstar-caliber stage prep and setup prior to each Speak Easy event.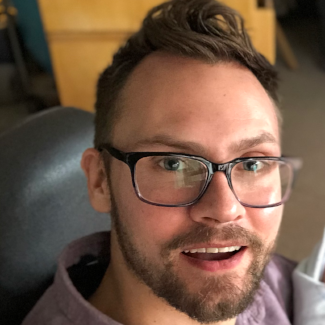 Ryan Hoke, Founder, Producer Emeritus
Ryan loves thinking on his feet, looking audiences right in their eyes, and telling and hearing stories of all kinds both on stage and off. A founding member of Wild Goose Creative Ryan helped to create Speak Easy back in 2009 and has been so proud to see it grow into the thriving community it's become. (Image courtesy of Ryan Hoke)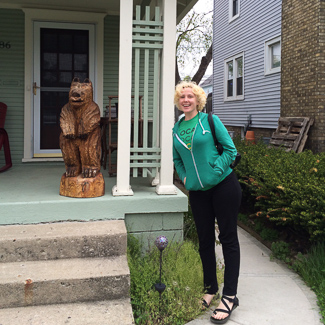 Julia Kays, Producer Emeritus
Julia Kays found Speak Easy in 2010, three weeks after moving to Columbus. She officially joined the team in October 2013, in the run-up to the third Big Easy. She has since left, to study mathematics and logic. She still uses the storytelling skills she learned at Speak Easy.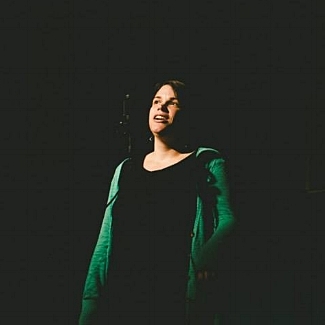 Emily Webb, Producer Emeritus
Emily Webb discovered Speak Easy in 2012, when fate + a grad school assignment brought her to the event for the first time. Upon realizing storytellers were her kind of weird, she started showing up every month. After 6 years with Speak Easy, she took a step back to focus on other creative projects. Emily credits Speak Easy with helping her overcome a fear of public speaking and connecting her with some of the best people she has ever known. (Image Credit: Rachel Joy Barehl)